NEW UPCOMING VIDHYASAHAYAK BHARTI GUJARAT
Sheet showing details of vacancies in STD 1 to 5 (as on 01/11/2021)
BHAVNAGAR: A video showing Gujarat education minister Jitubhai Vaghani's swordplay skills went viral on social media on Tuesday. In the one-minute video, Vaghani is seen performing sword maneuvers in front of the media and local people at his village Nana Surka in Sihor taluka of Bhavnagar district. Artistic and synchronized swordplay is a common feature of religious and social events in the Saurashtra region.The video was shot by a local person on November 7 when Vaghani visited his village for the first time after becoming a cabinet minister and received a grand welcome as he rode around the village in a bullock cart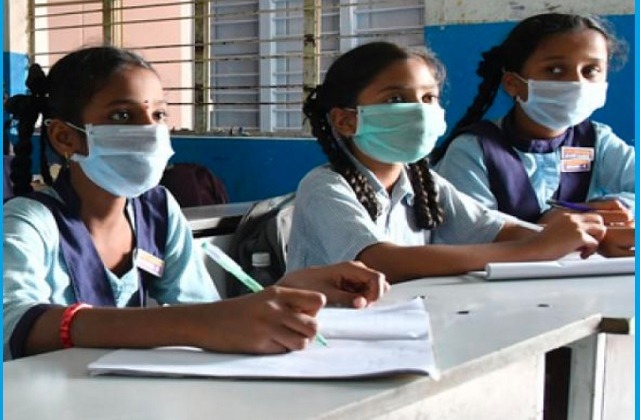 Gujarat School Reopening: As per the recent updates, the primary schools in Gujarat are likely to reopen soon after the Diwali vacation. To decide on the reopening of schools, the state government has formed a committee. The state education minister Jitu Vaghani also stated a committee has been formed to decide on resuming physical classes for students in the state. He further said "A committee of experts has been formed to decide on reopening Classes 1 to 5 simultaneously. Appropriate decisions will be made in the interest of the students." The final decision will be taken very soon after consulting experts.
Gujarat Diwali Vacation To End on 21st November
Diwali vacation will end on 21st November and the schools are expected to re-open for students of Class 1st to 5th soon after this. The government has allowed in-person classroom education in schools for Class 6 to 12 students. Schools have to follow strict protocols and guidelines to prevent the spread of COVID-19. According to the government's rules for re-opening schools, a written consent has to be provided by the parents to the authorities.
Gujarat Class 10th Students Eligible for Diploma Courses
Recently, the state government stated that Gujarat Class 10 students who have passed with grace marks can get admission for diploma courses at polytechnic institutes. The announcement was made as a rule framed by the state Education Department in 2016 that had barred students passed with grace marks from seeking admission to polytechnic diploma courses in the state.
Kaushalya Skill University To Be Set Up By Gujarat Government
s per media reports, the Gujarat Assembly collectively passed the 'Kaushalya' the Skill University Bill 2021. This will pave the way for setting up the Kaushalya Skill University that will focus on facilitating and promoting skill development, entrepreneurship and skill-based education in the state. However, the opposition Congress opposed the bill. They lashed out at the government on its unfulfilled promises of job creation during the discussion of the Bill in the Assembly.
NEW UPCOMING VIDHYASAHAYAK BHARTI GUJARAT
CLICK BELOW LINK
1થી 5 ધોરણ ની 1/11/21 ની સ્થિતિ એ ખાલી જગ્યાઓ.. પંચમહાલ જિલ્લાની